Countify transforms Excel into a powerful Enterprise Tool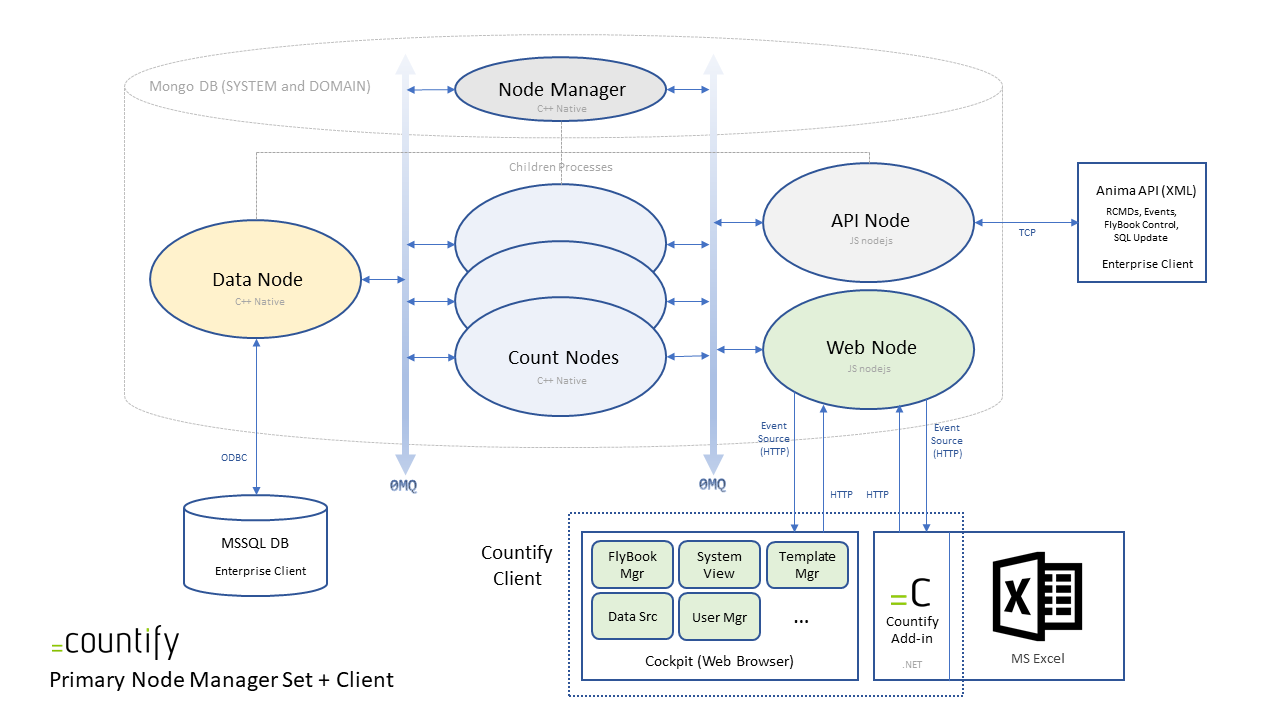 A Countify system includes two types of dynamic software elements.
Core Processes
Client Applications
Core processes perform the functions necessary for the maintenance of application data in real time. This data is usually processed and generated by spreadsheet logic, but can also include all the peripheral data infrastructure (SQL input, SQL output, remote command input, etc.) required for the proper functioning of the system.
All core processes are represented inside the virtual enclosure of Mongo DB databases, this is just a graphical way of saying all these processes access their persisted data via this database.
Countify in the Enterprise – A Powerful Real-time Business Tool
Being part of a finance team, you are supposed to create various reports on a regular basis. For those reports data input from many different teams is required, you end up doing highly manual work, sending around emails with Excel files asking for data input and then copy and pasting the data collected into your master file.
Wasting a significant amount of time doing non value-adding work
High risk of errors due to a manual multi-step process
Use Countify to optimize your report creation in Excel
Send data requests right out of your Excel reporting master file – send individual cells, tabs or entire files to other teams
No more email attachments and copy & paste: data is pushed back in reporting file at the right location and in the right format